In the world of mechanical keyboards, there are a plethora of switch types to choose from.
One of the popular types of switches is the tactile type.
This popularity is likely due to the fact that tactile switches provide satisfying "click" feedback when typing.
Today, we will be taking a look at Kiwi's line of mechanical switches by C3 Equalz, which are all tactile switches.
If you want to know complete knowledge about kiwi switches by C³Equalz, then this is the right post.
The Kiwi switch is an excellent tactile switch with a 67g actuation spring and T1 grey-colored stem.
The actuation force is heavier than Gateron Brown switches.
Let's get started!
Initial Impression of Kiwi Switches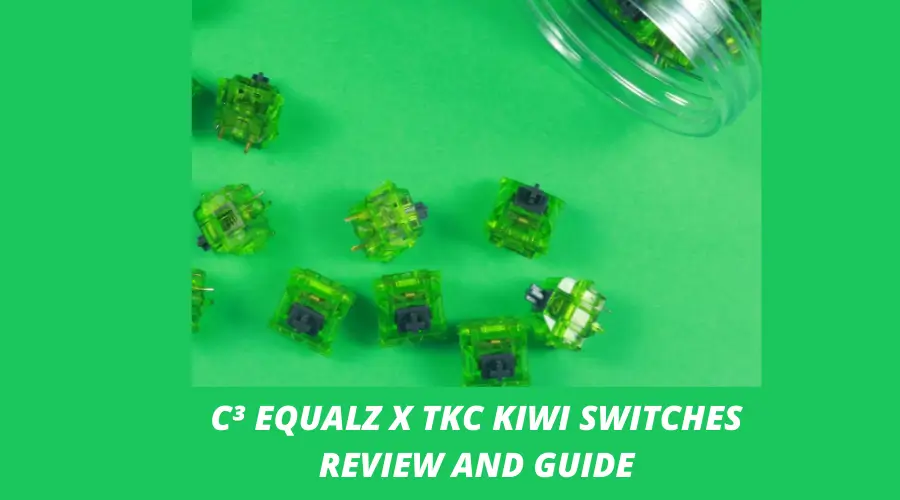 The kiwi switches are worth naming for this name. The kiwi switches resemble the kiwi fruit in terms of color.
This switch looks amazing with translucent green housing.
Kiwi Switches Review
Kiwi switches come with snappy feel feedback as it is a tactile switch.
The N9 Grey stem is excellent, and I love the feel of it. It adds a 67g actuation force spring.
Specifications of Kiwi Switches
| | |
| --- | --- |
| Switch Type | Tactile switch |
| Actuation force | 67g |
| Lubing | Lightly factory lubed |
| Housing Specs | Translucent bright green colored housing(same as tangerines) |
| Stem Specifications | N9 Grey colored stem |
| Internals Specifications | Internals are gold plated |
| Made By | C³Equalz |
Durability
The durability of the kiwi switch is worth mentioning.
The durability is good, and it is recommended to use it while gaming and typing. It can easily handle any intensive long duration task.
Kiwi Switch Feel
The Kiwi switch is a tactile switch with great bumpy feedback from the switch.
It is moderately loud, which means it is not as loud as a clicky switch desirable from a tactile switch.
The clicks are consistent and are very promising to be used for a long duration.
The clicks are bumpy and satisfying and get the work done well.
My Overall Experience
The kiwi switches belong to the fruit switch family.
I liked the Kiwi switches in terms of clicking experience, comfortable and consistent clicks, and overall the experience it delivers.
I prefer having a clicky feel switch, but we cannot go for that in many places due to lots of noise.
The Kiwi switches solve this by being a tactile, not loud switch, giving good feedback from the switch click.
I like the translucent housing of the kiwi switches as it lets RGB lighting pass through it well.
However, it is to note as this has a green bottom housing, the RGB experience would have a green tint to it.
I'm glad to say that I've been 100% satisfied with their performance.
Are Kiwi switches good?
C³ Kiwi Switches are an excellent option to take your productivity to the next level, good tactile feedback, easy to press, good for gaming, good for typing.
The kiwi switch would make you use these switches for long hours without even getting fatigued.
They are very smooth too.
They come slightly lubed from the factory, which makes the tkc kiwi switch awesome without compromising tactility.
Kiwi switches sound test
The kiwi switches are tactile and do not sound noisy.
Here is a video showing the sound test with C³ Kiwi Switch below.
How many Kiwi switches do you need?
You need to look into how many kiwi switches you need before you head to buy kiwi switches.
The number of switches you need would depend on the switches of your mechanical keyboard.
The list is below if you have a full-sized mechanical keyboard, a tenkeyless or even a 60% or any other type.
| | |
| --- | --- |
| Keyboard Type | Number of Switches |
| Full-Size Keyboard | 104 |
| 96% keyboards | 103-104 |
| Tenkeyless | 87 |
| 75% keyboard | 80-84 |
| 65% keyboard | 68 |
| 60% keyboard | 61 |
| 40% keyboard | 40-44 |
Finally, you can confirm with your keyboard specifications, the number of kiwi switches you need.
Where to buy kiwi switches?
Kiwi switches can be bought from several online stores like:
FAQs on Kiwi Switches
What kind of switches are Kiwis?
Kiwi switches are tactile mechanical switches.
How many pins are on Kiwi switches?
In Kiwi switches, there are five pins.
Are Kiwi switches linear?
No, the kiwi switches are not linear. They are tactile.
Conclusion
Let's conclude the post on Kiwi Switches review and complete guide!
Here I reviewed the kiwi switches with details and answered all questions to help you get complete information about kiwi switches.
The C3 Equalz x TKC kiwi switches are a good choice for anyone looking for a higher tactile bump, which is the bump you feel when pressing the key.
This bump is often overlooked in most mechanical keyboards, which is why we are so excited to be able to offer it in the C³ series.
I hope you liked reading this post.
Thanks for your feedback!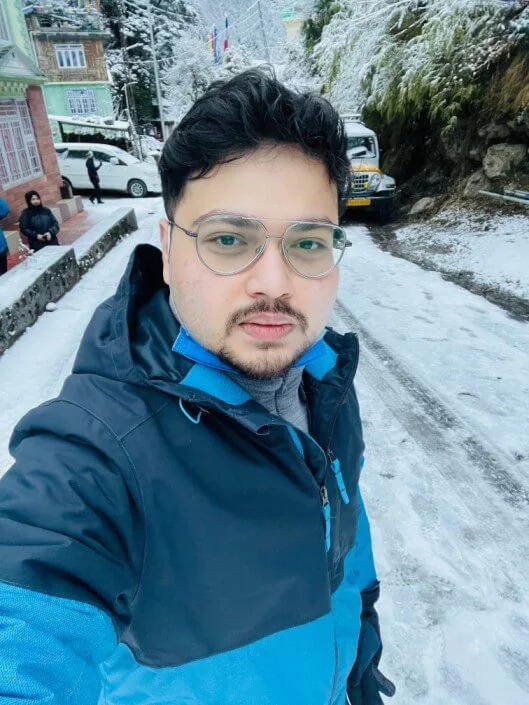 I'm Anirban Saha, Founder & Editor of TechBullish. With a B.Tech in Electronics and Communication Engineering, and 5+ years of experience as a software developer, I have expertise in electronics, software development, gadgets, and computer peripherals. I love sharing my knowledge through informational articles, how-to guides, and troubleshooting tips for Peripherals, Smart TVs, Streaming Solutions, and more here. Check Anirban's Crunchbase Profile here.