You are looking for M317 and M325 and want to know what are the differences between them. Here, I created an in-depth comparison of Logitech M317 vs M325 in terms of build, durability, battery life, and more to help you decide.
Both the mouse being Wireless, I would especially look into the connectivity, performance, and battery life.
You might be using a Laptop trackpad for scrolling and clicking, then it is good to upgrade to a dedicated mouse to improve the productivity.
Why Should you Trust Me? Hi, I am Anirban Saha, an Engineer with a Specialization in Electronics and Communication Engineering. I have experience in Smart TVs, Electronics circuits, and Computer peripherals.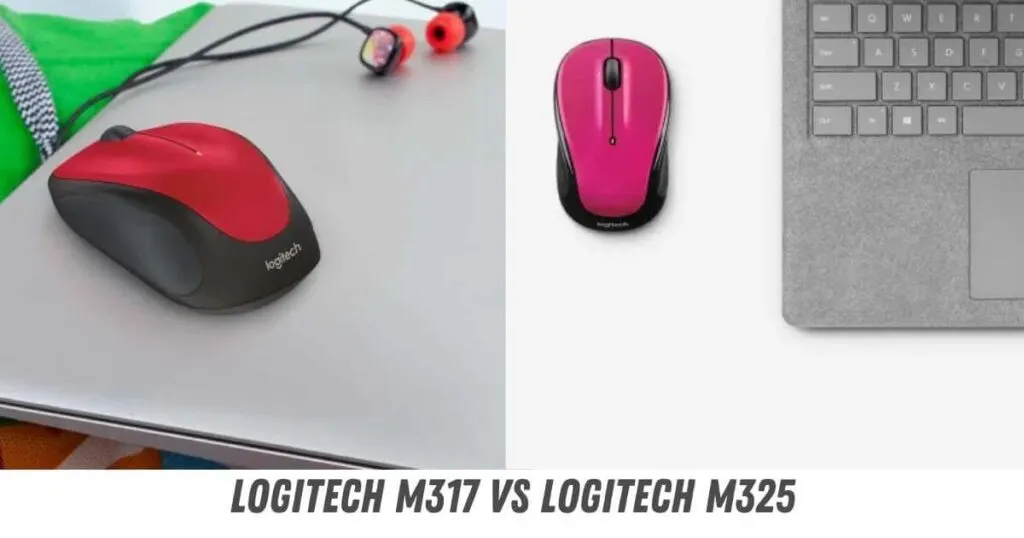 Let's start the comparison!
Logitech M317 vs M325 Comparison Table
| | | |
| --- | --- | --- |
| Comparison Criteria | Logitech M317 | Logitech M325 |
| Mouse Type | Wireless Mouse | Wireless Mouse |
| Mouse Size | Small Size Mouse | Small Size Mouse |
| Programmable Buttons | 1 button | 3 buttons |
| Logitech Options | Yes | Yes |
| Silent | No | No |
| Good For Gaming | Yes | Yes |
| DPI | 1000 DPI | 1000 DPI |
| Battery Life | 12 Months | 18 Months |
| Weight | 129 gm (2 AA batteries included) | 127.4 gm (2 AA batteries included) |
| Design Type | Ambidextrous(both for left and right-hand use) | Ambidextrous(both for left and right-hand use) |
| Bluetooth Support | No | No |
| Supported OS | Windows OS, Mac OS, Chrome OS, Linux | Windows 10 or later, Mac OS 10.5 or later, Chromebook OS, Linux. |
Build Quality
In terms of build quality, M317 and M325 are durable. This mouse would be long-lasting even if you use it as your daily driver.
The upper housing is durable for mild drops and it is less prone to wear and tear. Though with heavy usage daily you will see some scratches in the mouse after a long time.
Design and Usability
M317 has a small and compact design which is good for people with small hands. With a compact design, you can grip easily. Logitech M325 has a compact design that would also be fitted easily in your hand.
In terms of design, both the mouse M317 and M325 are good for both right and left-hand use(Ambidextrous). Hence, this design is very versatile.
Both the M317 and M325 have rubberized sides and have a naturally curved design. This would fit your hands well when you use it.
Sensor
The sensor used for M317 and M325 is both Optical Sensors. These optical sensors work well on mousepads, wooden surfaces, and opaque surfaces.
If you use these mice on a glass surface then it will not work fine. So, if you use these on any glass table, keep a mouse pad on the table before using the mouse.
The Optical Sensor is accurate and tracks your movement precisely and you can click or move with ease.
Usability and Comfort
In terms of usability, M317 is better than a normal laptop trackpad. For M325 it is a good wireless mouse that you can use as a daily driver for your work.
Both the mice are suitable for regular use as they feel good and are usable without any problem. If you work for long stretch then M317 would be great for you.
Connectivity
Connectivity is a very important factor for any wireless mouse. Logitech M317 and M325 come with 2.4 GHz wireless connectivity using Logitech Unifying Receiver.
Connectivity is strong and there are no lags when you use it in a range of 10 m(33ft). This gives a good experience similar to any wired mouse without cluttering the workspace.
Neither the M317 nor the M325 has the Bluetooth connectivity in it.
Size and Weight
In terms of size, both the mouse has a compact size for your hands. Compact size mice are good for medium to small hands.
The Logitech M317 has a weight of 84 gm and Logitech M325 has a weight of 93 gm. Hence in terms of weight, both are light-weight mice. Logitech M317 is lighter than M325.
Software Support
Logitech has software for Mouse like Logitech Options where you get tons of customisation options.
Both the Logitech M317 and M325 has Logitech Options support. However, you won't get the Logitech Flow support.
Battery Life Comparison
Battery Life is very important for any wireless mouse. Battery life of M325 is greater by 6 months as compared to M317. For M317 battery life is 12 months whereas for M325 the battery life is 18 months.
Logitech M325 wins in terms of battery life. 18 months battery life is worth considering.
Multiple OS Support
Both the M317 and M325 have good support for OS like Windows OS, Chrome OS and Mac OS. Multi-OS support actually helps and if you are a developer you may like using Linux or Mac OS more.
Downsides
Logitech M317 and M325 both are of small size. So, if you have medium to large hands then these two mice may feel small for your hands.
Otherwise, in terms of design, performance and connectivity the Logitech M317 and Logitech M325 do not have much to complain about. I liked the features of both these wireless mice.
Where to Buy?
You can find these mice on Amazon. Here are the details below.
Logitech M317:
Last update on 2023-12-08 / Images from Amazon Product Advertising API
Logitech M325:
Last update on 2023-12-08 / Images from Amazon Product Advertising API
Conclusion
Let's conclude the post on Logitech M317 vs M325!
Here, I tried to explain the in and outs of the two good mice from Logitech, the M317 and M325. As per the comparison I have shared my unbiased opinion on these. You may also like reading the Logitech M185 vs M325.
Overall, I liked the M325 mouse from Logitech and it would be good for you even if you heavily use it as a daily driver for your work. I liked the M325 specially because of the performance and the battery life.
Thanks for your feedback!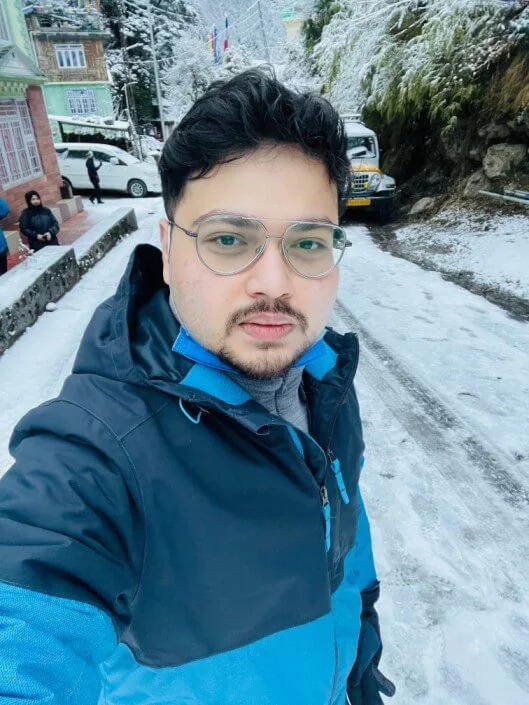 I'm Anirban Saha, Founder & Editor of TechBullish. With a B.Tech in Electronics and Communication Engineering, and 5+ years of experience as a software developer, I have expertise in electronics, software development, gadgets, and computer peripherals. I love sharing my knowledge through informational articles, how-to guides, and troubleshooting tips for Peripherals, Smart TVs, Streaming Solutions, and more here. Check Anirban's Crunchbase Profile here.