Samsung monitors are excellent in terms of viewing experience and color reproduction.
If you are looking for the Samsung UR55 review, then this is the right post.
Samsung came up with a monitor with the model 28-inch, ie. U28R55.
This monitor has several great features, which I will discuss in detail in this review.
Why Should you Trust Me? Hi, I am Anirban Saha, an Engineer with a Specialization in Electronics and Communication Engineering. I have experience in Smart TVs, Electronics circuits, and Computer peripherals.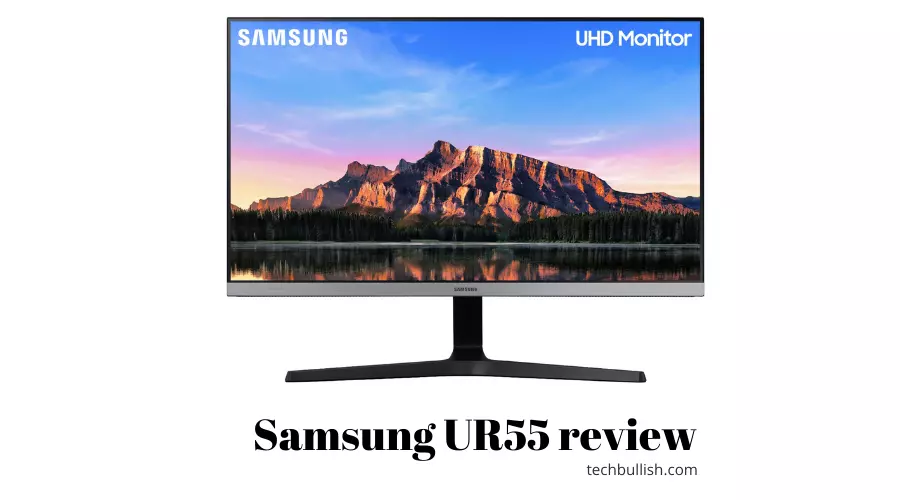 Let's get started with the review!
Samsung UR55 Review
Samsung displays get appealing due to their color reproduction and let's look into the Samsung UR55 how it is.
Samsung UR55
Summary
This Samsung UR55 28-inch display is perfect for gaming, movies, and work. The UHD 3840×2160 resolution visuals are stunning. This monitor looks beautiful. The bezels are thin, which is good. The Samsung LU28H4003 28-inch UHD LED Monitor is an excellent device with a simple design and affordable price.
This 28-inch Samsung monitor supports 4K resolution.
It has a highly slim bezel, making it worthwhile to use multiple screens side-by-side for multitasking.
The panel has a refresh rate of 60 Hz max and a response time of 4ms.
It also supports AMD FreeSync. The AMD FreeSync technology reduces screen tearing and stuttering, providing a smooth view of the action.
The Samsung UR55 monitor is a good choice if you enjoy an immersive experience while watching videos or gaming.
It has a good display with accurate color reproduction and wide viewing angles.
One of the good aspects of the display is its panel. The IPS panel used in this display has accurate colors and also has excellent viewing angles.
It provides rich, vivid colors and a wide viewing angle for movies, games, and videos.
The high contrast ratio yields bright and deep blacks, making it perfect for gaming or watching movies in a dark room.
You can even use this monitor with the PS5 to play games on it.
It is a very slick-looking monitor with a sleek black color. You can adjust the height of the stand, which will allow you to change the position of the monitor according to your comfort level.
This is one of the best mid-range 4K UHD monitors available in the market.
Samsung UR55 Specifications
| | |
| --- | --- |
| Screen Size | 28 inch |
| Aspect Ratio | 16:9 |
| Panel Type | IPS Panel |
| Type of Display according to curvature | Flat Display |
| Monitor Resolution | 3840*2160 |
| Refresh Rate | 60 Hz Max |
| Response Time | 4ms |
| Additional Feature | Reduced Blue Light, HDR 10 support, AMD FreeSync Support |
| In-built Speakers | No |
| Dimension with stand | 638.8 x 479.3 x 250.5 mm |
| Weight with stand | 12.7868 lbs |
| Power Consumption in a year | 60 kWh |
| Power Cable Length | 1.5 m |
Samsung UR55 Design
The main part that attracted me to UR55 was the design.
The thin bezels look outstanding, and it matters when you would like to set up a dual monitor. It is great for dual monitors too.
Even the lower bezel with a light gray color and Samsung branding in it looks good. Overall, this monitor has a modern look to it, and I like it very much.
Samsung UR55 Picture Quality
It is a 4k display with a resolution, the colors look crisp, and the image looks sharp.
Whether you play the game or watch movies, you will enjoy watching them on this monitor a lot.
You may notice a few cases of backlight bleeding on the edges, which are typical for an IPS monitor.
Sale
Last update on 2023-12-09 / Images from Amazon Product Advertising API
Samsung UR55 Review FAQs
Q: Does the Samsung UR55 have speakers?
Ans: The Samsung UR55 does not come with internal speakers.
Q: How is the viewing angle of Samsung UR55?
Ans: The Samsung UR55 has an IPS display which makes the viewing angle excellent, and you can view from the sides without any deterioration in color.
Q: Does the Samsung UR55 tilt?
Ans: Yes, you can tilt the Samsung UR55 by pushing the back.
Conclusion
Let's conclude the Samsung UR55 review.
Samsung UR55 is an excellent 4k 28-inch monitor to consider, and it is budget-friendly too.
You can even pair this with another UR55 monitor and use it as a dual monitor.
I hope you enjoyed reading the post.
Thanks for your feedback!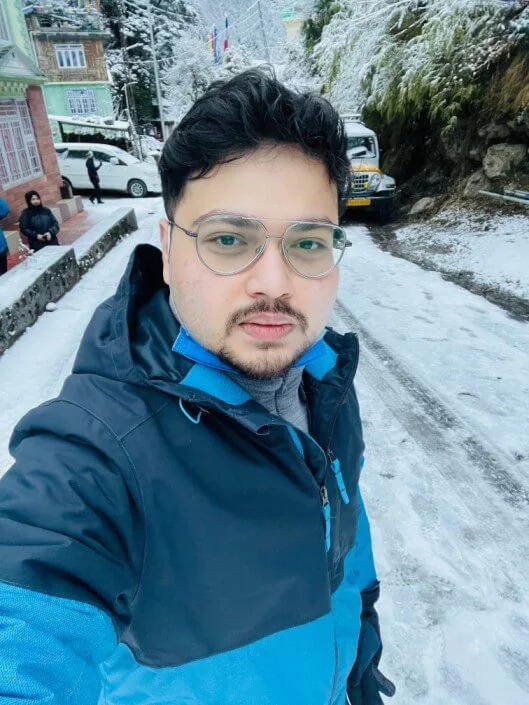 I'm Anirban Saha, Founder & Editor of TechBullish. With a B.Tech in Electronics and Communication Engineering, and 5+ years of experience as a software developer, I have expertise in electronics, software development, gadgets, and computer peripherals. I love sharing my knowledge through informational articles, how-to guides, and troubleshooting tips for Peripherals, Smart TVs, Streaming Solutions, and more here. Check Anirban's Crunchbase Profile here.