Wireless Keyboards make the workspace less cluttered as they do not have any wires attached to them. Bluetooth keyboards are a type of wireless keyboard with connectivity type Bluetooth.
If you want to know if there is any difference between wireless keyboards and Bluetooth keyboards, I have covered in-depth every aspect of the differences in this post.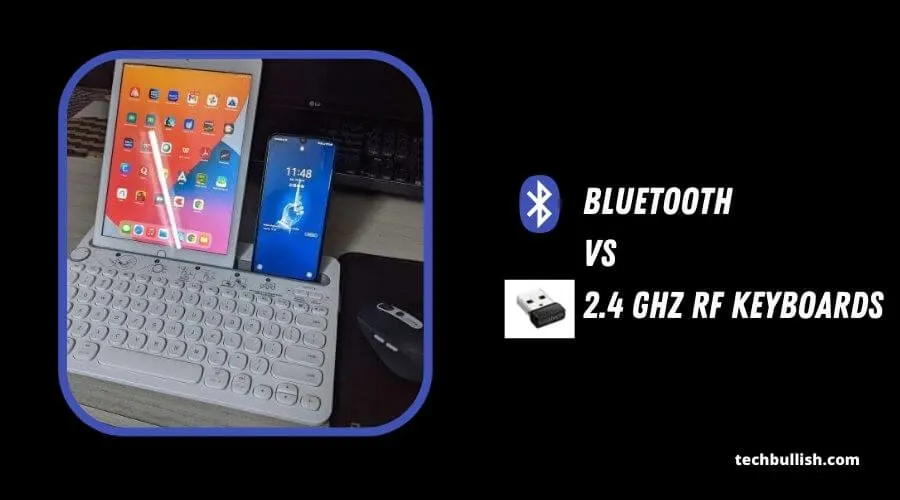 Why Should you Trust Me? Hi, I am Anirban Saha, an Engineer with a Specialization in Electronics and Communication Engineering. I have experience in Smart TVs, Electronics circuits, and Computer peripherals.
Let's get started!
Bluetooth Keyboards vs Wireless Keyboards
| | | |
| --- | --- | --- |
| | Wireless Keyboard | Bluetooth Keyboard |
| Connectivity | 2.4 GHz Radio Frequency | Bluetooth Connectivity |
| Additional Hardware Required | USB Nano Receiver Needed | Does not need it if already the parent device supports Bluetooth. Otherwise, you need the Bluetooth Receiver if your desktop does not support Bluetooth. |
| Latency | Low to Moderate | Low to Moderate |
| Compatibility | Devices with USB Port-like Desktop, Laptops, etc. | Wide compatibility with devices with Bluetooth support like Laptops, tablets, smartphones, etc. |
| Multi-device Connectivity | Not possible as it needs the USB Nano receiver to plug in to establish the connection | Possible |
What are Wireless Keyboards?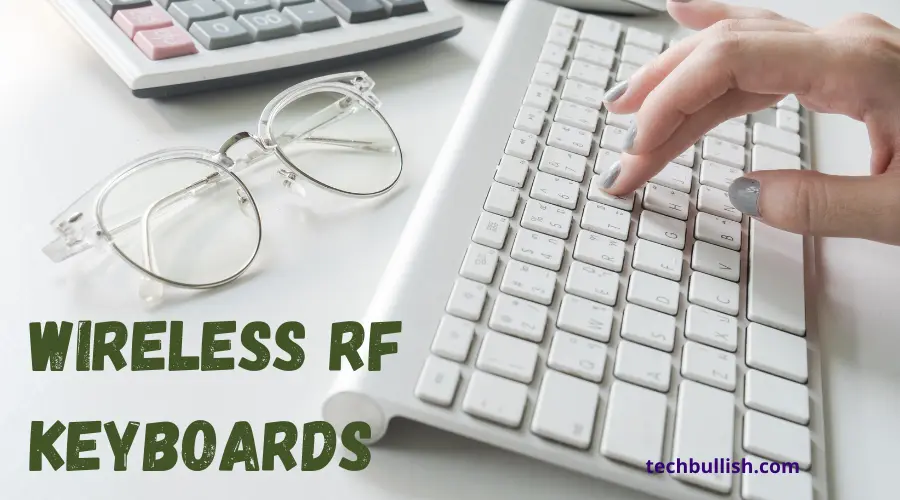 In simple words, Wireless keyboards mean keyboards that do not require any wired connection to establish connectivity with the device.
For wireless keyboards, we primarily find the
2.4 GHz USB keyboards, and
Bluetooth keyboards.
What are Bluetooth Keyboards?
Bluetooth Keyboards are a type of wireless keyboard, which connects to the devices via Bluetooth connectivity. The Bluetooth keyboards follow the standard IEEE protocol for connectivity with the parent device.
If you want to connect multiple devices using a single keyboard, then Bluetooth technology can be significant.
Many Bluetooth multi-device connectivity keyboards are available in the market, which solves the problem of connecting the USB dongle to different devices while switching from one device to another.
Bluetooth connectivity helps to connect multiple devices, and we can easily switch between them. You can find multi-device connectivity in keyboards like K480.
Find how Bluetooth technology works in this video. This will help you to understand the working of the Bluetooth keyboard.
Find here a great Bluetooth Keyboard option at Amazon
Compatibility
2.4 GHz wireless keyboards are compatible with devices that support USB connectivity. Generally, we have our laptops, and desktops built-in with a USB port, so they have no problems connecting to those devices.
However, if we consider the devices like iPad, smartphones, etc., the USB port is usually not there. We either need to buy some converter to convert the USB to type C or the Lightning port.
So, this happens to be an issue with these USB 2.4 GHz connectivity keyboards to connect with a wide range of devices first.
To solve this, we can use Bluetooth keyboards, which connect widely to any device having Bluetooth connectivity support. The good thing is that most devices today have Bluetooth connectivity options.
With the advancement of technology, Multi devices connectivity is possible. And that also does not need you to pair to every device you wish to switch to too frequently.
You can set the profiles(storing the paired connections) on the keyboard. After that, you can switch from one to another, and then it easily connects to that device.
So, this saves a lot of effort in switching multiple devices and reduces the clutter in yours. Works station.
Connectivity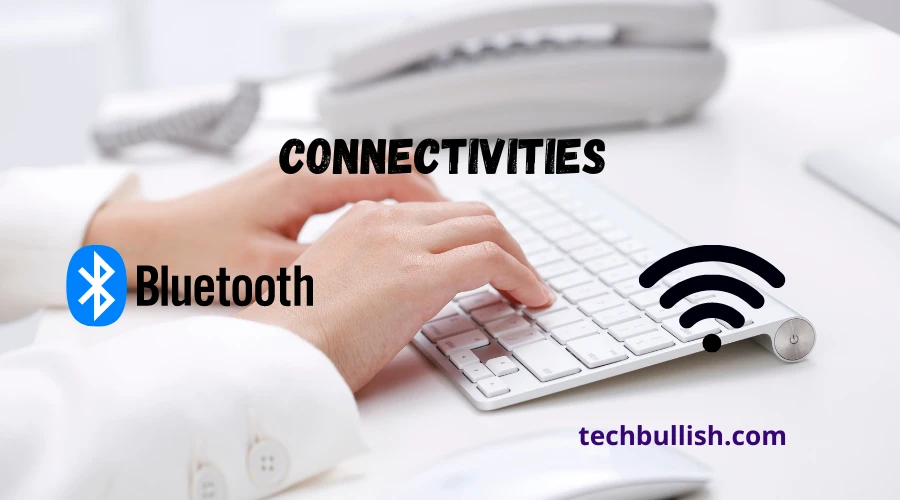 A 2.4 GHz wireless keyboard connects and communicates using a USB Nano receiver that communicates with the keyboard.
When a key is placed at 2.4 GHz radio-frequency, the signal travels in that assigned Frequency bandwidth of 2.4 GHz.
If you have many devices with a 2.4 GHz connection, there may be some interference in the signal between them. However, to solve this now, the Logitech Unifying receiver can connect up to 4-5 peripherals using a single USB connector.
Now for the Bluetooth keyboard, the connectivity is seamless. With a short time of connectivity, it requires connecting with your device without connecting any of the hardware.
Also, you do not need to occupy any USB port of your laptop. As we know, ports are essential, and it is hard to dedicate a single USB PORT for a Bluetooth keyboard and again a port for a mouse to connect to that. So, this also solves that issue.
In terms of connection quality, both the 2.4 GHz wireless keyboard and the Bluetooth keyboard perform well. The performances are compared with each other.
Find here a great Bluetooth Keyboard option at Amazon
Cost/Price
Though the 2.4 GHz and the Bluetooth keyboards are both wireless keyboard options, there is a significant difference in terms of their price.
The price of the Bluetooth keyboards is higher compared to the 2.4 GHz wireless keyboard options.
The Bluetooth keyboards are now also available with multi-device support that frequently switches between two to three devices together without any issues.
You don't need to pair that device whenever you need to switch from one device to another. You can rotate the plug, connecting to the other device instantly.
Battery Life
Power consumption plays a significant role in terms of comparing these two types of wireless keyboards.
The 2.4 GHz power consumption is comparatively low as compared to the Bluetooth keyboard power consumption. The Bluetooth keyboard has connectivity on both sides.
Hence, it needs a lot more power to work than the 2.4 GHz Radio Frequency(RF) keyboard.
So in terms of battery life, if you're comparing a Bluetooth keyboard with the 2.4 GHz keyboards, the latter would have a longer battery time.
However, with technology innovation and different low power saver modes in keyboards, popular brands have solved the power consumption issues in Bluetooth keyboards.
So, you do not need to worry about the battery life if it would be affected by choosing any of these keyboards.
Find here a great Ergonomic Bluetooth Keyboard option at Amazon.
FAQs on RF Wireless vs Bluetooth Keyboard
Are Wireless keyboards good for Gaming?
Wireless keyboards perform great in day-to-day tasks for everyday usage. However, it seems to lag a bit when it comes to intensive Gaming, and it is not recommended to use wireless keyboards for gaming purposes.
Are wireless and Bluetooth the same thing?
The wireless types of keyboards can primarily be divided into RF USB Keyboards(connected by 2.4 GHz connectivity) and Bluetooth keyboards with Bluetooth as a medium of connectivity with its devices.
Which is better, a 2.4 GHz or a Bluetooth keyboard?
The Bluetooth keyboards can connect to a broader type of device like a smartphone, tablet (iPad), or Smart Tv without the USB receiver's need.
For 2.4 GHz keyboards, it is good to connect with PCs and Laptops. Still, for multi-device uses, Bluetooth Keyboards are versatile and easy to connect.
Conclusion
Let's conclude the post on Wireless keyboards vs Bluetooth Keyboards!
Whether you choose the wireless 2.4 GHz connectivity keyboard or the Bluetooth keyboard, it depends on the devices you're frequently connecting with throughout the day.
If you are productivity-focused and focus on connecting with your multi-devices, like your Laptop, Desktop, Smart TV, and even tablets like iPad and smartphones, I would highly recommend going for the Bluetooth type of keyboards that are better than the 2.4 GHz Wireless keyboards for productive persons.
The Bluetooth keyboards are superior in terms of broader connectivity with different types of devices together. I hope you liked the post.
Thanks for your feedback!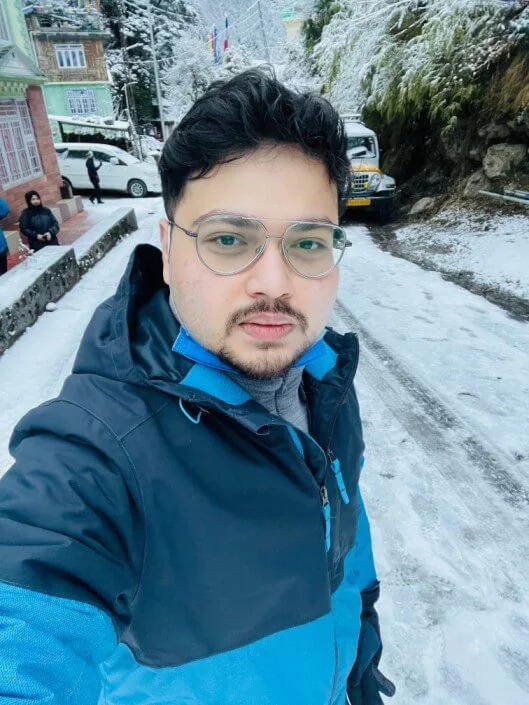 I'm Anirban Saha, Founder & Editor of TechBullish. With a B.Tech in Electronics and Communication Engineering, and 5+ years of experience as a software developer, I have expertise in electronics, software development, gadgets, and computer peripherals. I love sharing my knowledge through informational articles, how-to guides, and troubleshooting tips for Peripherals, Smart TVs, Streaming Solutions, and more here. Check Anirban's Crunchbase Profile here.