Linear switches are known for their low profile, making them perfect for desktop usage.
These switches are also very quiet, which makes them ideal for offices.
This is the right post if you want to know about the Alpaca switches, their review, and a detailed guide.
Alpaca linear switches are one of the lesser-known switches in the mechanical keyboard community.
Alpaca linear switches are becoming popular among mechanical keyboard enthusiasts.
Would this new budget-friendly linear switch be a viable alternative to Cherry MX switches?
Though they used to be hard to find, they are now available in several online stores.
Here's a review and in-depth guide to Alpaca linear switches.
What are Alpaca switches?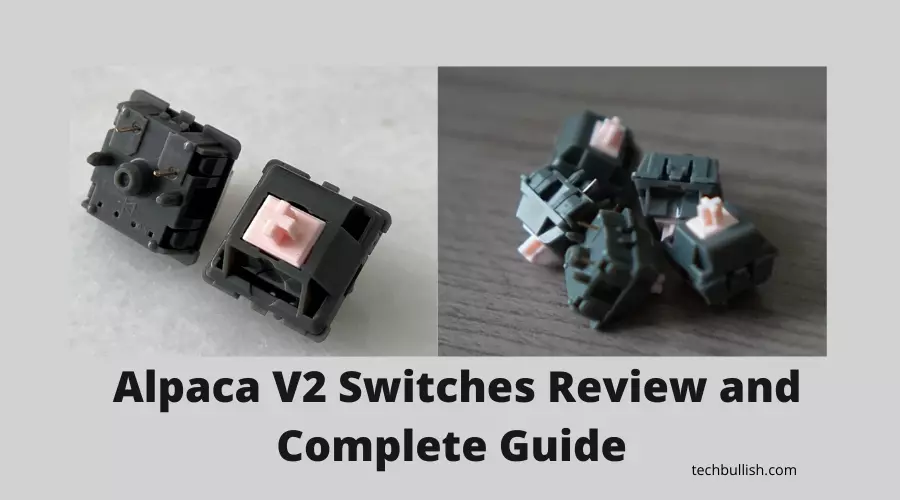 Alpaca switches are a new generation of keyboard switches developed by the JWK company.
They are lighter, smaller, and easier to press than Cherry MX switches or any other switches on the market.

They are made of gold-plated springs with a bottom-out force of 62g.
Also, the pins are two times thicker than any other mechanical switches ensuring more excellent durability.
Alpaca switches are designed to last 50 million clicks, five times more than Cherry MX switches.
They are compatible with most keyboard brands.
Alpaca V2 Switches Review
The Alpaca V2 switches are a fantastic alternative to your typical Cherry MX switches.
The feel of the Alpaca V2 linear switches is very similar to that of Cherry MX Red switches.
However, the Alpaca V2 linear switch has a slightly heavier actuation force of 62g (compared to 45g for MX Red).
They feel much smoother to type with and have a much longer life span.
They're an excellent replacement for any rubber or silicone switch because they're low noise and low force to press.
The idea behind the Alpaca V2 switches is to create a low-cost alternative to Cherry MX switches and thus increase the audience for mechanical keyboards and gaming peripherals.
The Alpaca V2 switches come in red color.
The red version of the switch is lighter and requires less force to actuate.
The type of switch is linear and is silent.
Product Specifications
| | |
| --- | --- |
| Switch type | Linear |
| Bottom out Force | 62 gm |
| Top Housing Material | Polycarbonate |
| Bottom housing Material | Nylon |
| Stem Material | POM (Polyoxymethylene) |
| Mount Type | PCB Mount |
| Number of Pins | 5 pins |
| Lubing | Light Factory Lubing is present |
| Typing Experience | Smooth typing experience |
| Switch Sound | Silent |
Alpaca V1 vs V2
Alpaca V2 is the newer version as compared to the V1.
The V2 mold is different compared to the Alpaca V1, but that won't matter much in the types of switch performance.
The Alpaca V2 switches have a slightly deeper stem which is a minor difference between them. Otherwise, in terms of smoothness, the Alpaca V2 is smoother than the V1.
But, the Alpaca V1 is itself very smooth.
You won't notice the difference unless you use the Alpaca v1 and v2 side by side.
The Alpaca v2's are the improved ones compared to the Alpaca v1's. Still, the difference is not that noticeable unless you try both of them together.
Are alpacas good switches?
Alpacas Linear switches are very smooth and quiet.
They have a reasonably low actuation force which is why they feel so soft.
That's a fairly standard distance for a Cherry MX switch.
They're comparable to the Cherry MX Red switches, and they remain the keyboard community's choice for gaming purposes.
They provide a very comfortable experience.
The actuation point is a bit sharper than that of the Gateron Red switches.
What style switch are alpacas?
Alpaca switches are linear-type switches.
As they are linear switches, they are silent, and smooth, and do not give bumpy feedback.
Are alpaca switches 5 pins?
Yes, the Alpaca switches have five pins on the bottoms.
Are alpaca switches quiet?
One of the more asked questions about alpaca switches is if they're quiet.
While the fact of the matter is that yes, they're quiet, there are things you can do to make them even more silent.
One of the most important things is to make sure you've oiled them recently.
If not, they'll make a particularly sharp sound. Most people use oil once a week.
Do you need to lube alpaca switches?
The answer is YES, but not right out of the box.
The Alpaca switches come with light lubed from the factory.
I can say that there is a small chance that you will need to lube them, but it depends on the user and the situation.
If you're a heavy typist or gamer, lubing them is a good idea.
Are H1 and Alpaca the same?
Alpaca switches are very similar to the H1 in terms of smoothness and usability.
However, the Alpaca switches are easier to click as they have a 62g bottom-out force than the H1, which has a 78g bottom-out force.
Both of them are manufactured by the same company JWK.
How do you lubricate alpaca switches?
To lubricate the Alpaca switches, you can buy a good quality lubricant.
With a brush, you can easily lubricate the switch.
After opening the Alpaca switches, first, clean the switch to remove any accumulated dust.
Then you can lube the stem, the spring, and the bottom of the switch and assemble it back.
Now, you get a very smooth switch with muted sound.
.
Conclusion
Let's conclude the post on Alpaca switches.
Overall, the Alpaca switches are another excellent switch by JWK that I liked before I looked into several other switches like the Tangerines. I like the superb smoothness offered by the Alpaca switches.
I hope you enjoyed reading the post.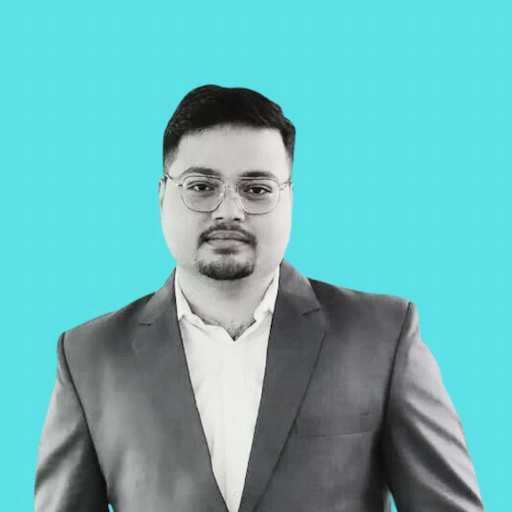 Anirban Saha is an Engineer with a specialization in Electronics and Communication. He is the Founder and Editor of techbullish.com. He has expertise in electronics, software development, gadgets, and computer peripherals. Anirban loves to share his knowledge to help people to help choose the right gadgets, troubleshoot gadgets, and more. Learn More About Anirban.