Even casual gamers now prefer a gaming mouse as lots of added features would be great for gaming performance.
A gaming mouse is an investment that you are going to use for several years to come. This is why you need to choose a mouse that is perfect for your needs.
This blog will look at the most common uses of the gaming mouse's side buttons.
So, What are the side buttons on a mouse called? The side or thumb buttons on a gaming mouse are called programmable side buttons or even macro buttons.
The side buttons are so-called because they can be programmed to a specific task, or a macro can be assigned.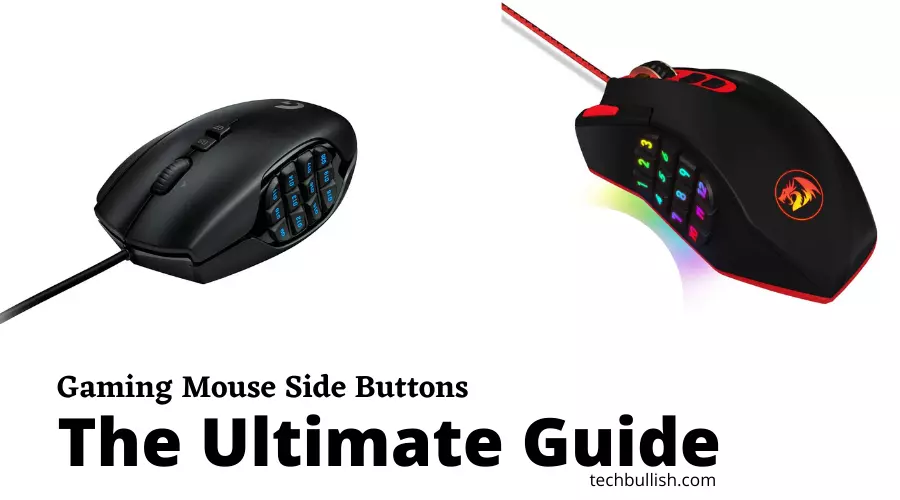 Why Should you Trust Me? Hi, I am Anirban Saha, an Engineer with a Specialization in Electronics and Communication Engineering. I have experience in Smart TVs, Electronics circuits, and Computer peripherals.
Let's get started!
What do the Side Buttons on a mouse do?
The side buttons on a mouse are used for navigating your browser. On most mice, you can change what these buttons do, but the most common uses are the page forward and page backward options.
These are often used when you are reading a webpage or looking at a large webpage.
These buttons are especially helpful when scrolling through something like a giant list of products on an e-commerce site.
You can use the side buttons for gaming operations as well as for executing any general tasks.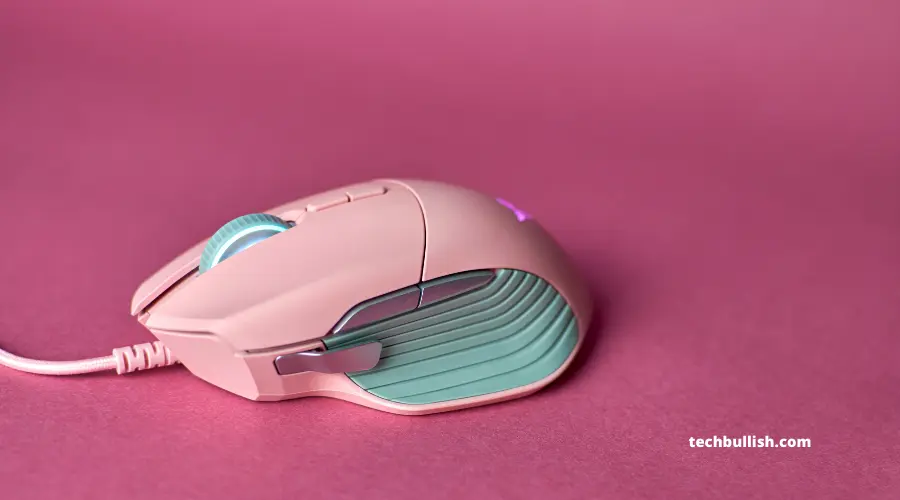 Here are the gaming operations which you can perform using the side buttons of your gaming mouse:
Couch
Reloading
Ducking
Sprinting
Switching Weapons
Crouching
Casting spells that require a complex keyboard button clicks
And more…
You can customize unlimited gaming tasks with the help of macro button configuration in the software. A macro means you can replace multiple keyboard button clicks with a single button click on a mouse.
Here are the general operations you can perform using your mouse side buttons:
Volume Up
Volume Down
Browser Tab Close
New Tab
Switching Tab
Open an app
Play or Pause Music
Copy/Paste Task
Print Screen
Right Click
Left Click
Perform a Macro Operation that uses a multi-key press on a keyboard
Pros and Cons of Side Buttons on a Gaming Mouse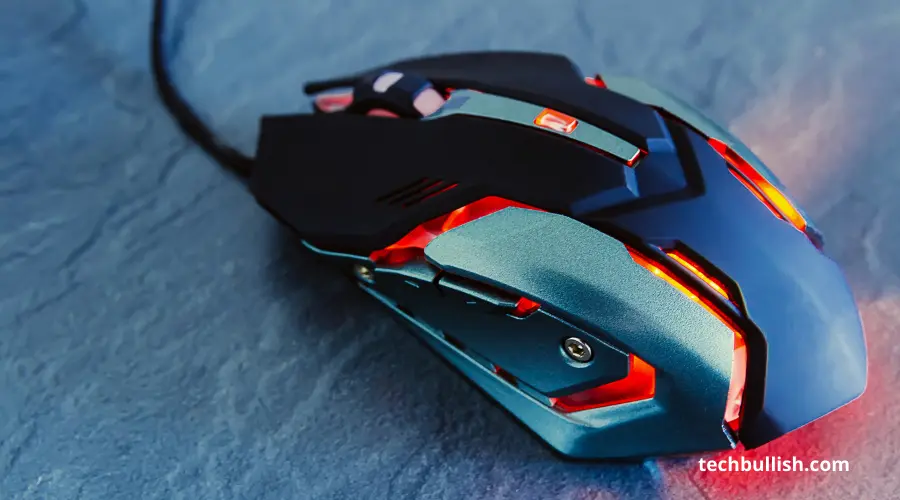 Pros
Side buttons on a gaming mouse add the following advantages to the mouse and the gamer:
Macro Assignment: You can assign a macro operation to the side buttons so that you can easily click a single mouse button and accomplish a complicated task in the game.
Easy mapping of Gaming Tasks: The mouse's Side buttons can be easily mapped to a particular action in the game.
Faster Access to Normal Tasks: Not only the Gaming tasks, but the gaming mouse side buttons can also be used for normal tasks like closing a browser tab, switching between tabs, going back to the previous page in the browser, and more.
Provides an Edge in Competitive Gaming: If you use a gaming mouse with side buttons on a competitive gaming event, then you will get an extra edge by getting faster access to assigned shortcuts on your mouse.
Cons
There are also some cons to side buttons.
If there are too many buttons, you can get confused.
For normal users, side buttons can add complexity to mouse usage.
As this may not be easy to use for beginners, it will take some time to get used to once you start using it.
Have you ever played a game that has side buttons? If yes, did you enjoy the game? If you did, then side buttons might be the right choice for you.
Side buttons are common on gaming mice and can be used to switch weapons or pick things up.
Side buttons are also on some keyboards for changing the volume or changing modes. It's important to choose the right gaming controller for you.
There are many different kinds on the market, so finding the right one that fits your gaming style is crucial.
How Many Buttons Should A Gaming Mouse Have?
A typical gaming mouse has 7-8 buttons, a left, a right button, a button on the center, left side two buttons, and two buttons on the right.
However, there may be a mouse with more buttons(a total of 17 buttons) on the sides that would increase the total button count on the gaming mouse.
How to Program a Gaming Mouse?
The gaming mouse comes with software to program the gaming mouse.
For example, the Logitech Gaming mouse comes with G Hub software to program the side buttons.
There are options within the Gaming mouse software to assign the mouse buttons to the respective task you want to perform.
Here are the ways you can program a gaming mouse:
Install the Gaming mouse software: The Logitech G series of gaming mice is the Logitech G Hub. Similarly, it is the Razer Synapse for the Razer mouse.
Launch the Software
Connect the Gaming Mouse to the PC or laptop.
After it gets detected and the hardware is recognized, it is now time for customization.
You will find an option to assign tasks to buttons of your Gaming mouse.
You can select from a range of different options to your gaming mouse buttons like pick up a weapon, duck, and more advanced operations like a couch, hide, and more.
You can also have basic features assigned to your side buttons like moving back and forward in your browser, closing a tab, switching a tab, volume up/down, switching music tracks, opening a particular app, and more.
Once you finish mapping operations to your gaming mouse, you can now click save to a particular profile.
You can also create multiple mapping sets, save them from topping different profiles, and choose the best one relevant to your use.
What Gaming Mouse Has The Most Buttons?
Logitech G600 MMO Gaming Mouse has 12 buttons on its sides.
Sale
Last update on 2023-09-17 / Images from Amazon Product Advertising API
Here are the 3 best gaming mouse choice that has multiple side buttons:
Last update on 2023-10-03 / Images from Amazon Product Advertising API
What Does The DPI/CPI Button On A Gaming Mouse Do?
The DPI/CPI buttons on a mouse are also known as the G Shift buttons on Logitech Gaming mice.
This button helps to change the DPI of the gaming mouse as required quickly. It can also be treated as a button to toggle between High DPI/CPI and Low DPI/CPI.
You may like to Learn more on:
Conclusion
Let's conclude the post on the use of gaming mouse side buttons and a complete guide.
Whether it is a gaming mouse or a normal mouse, the side buttons are very useful. I use a Logitech M585 that has two side buttons on the left of the gaming mouse, which helps a lot during the day-to-day work.
When you use side buttons, you will get an extra edge in your gaming performance. Also, it helps in day-to-day tasks even when you are not playing games.
I hope you liked the post.
Thanks for your feedback!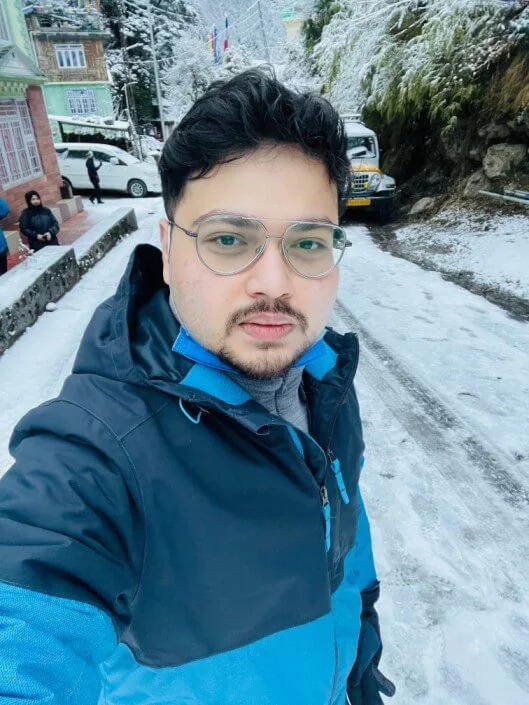 I'm Anirban Saha, Founder & Editor of TechBullish. With a B.Tech in Electronics and Communication Engineering, and 5+ years of experience as a software developer, I have expertise in electronics, software development, gadgets, and computer peripherals. I love sharing my knowledge through informational articles, how-to guides, and troubleshooting tips for Peripherals, Smart TVs, Streaming Solutions, and more here.