Logitech M190 has gained popularity due to the different amazing colors available and due to its budget-friendly pricing range.
In Short: The Logitech M190 is a wireless mouse that is perfect for laptop users. The M190 has a long battery life and is very responsive. It also has a built-in storage compartment for the USB receiver.
In this post, I will cover the Logitech M190 review in-depth and see how is its performance, durability, comfort in the hand, and other primary factors.
Let's get started!
Logitech M190 review
Logitech M190 is an excellent 2.4 GHz wireless full-sized mouse with an ambidextrous design.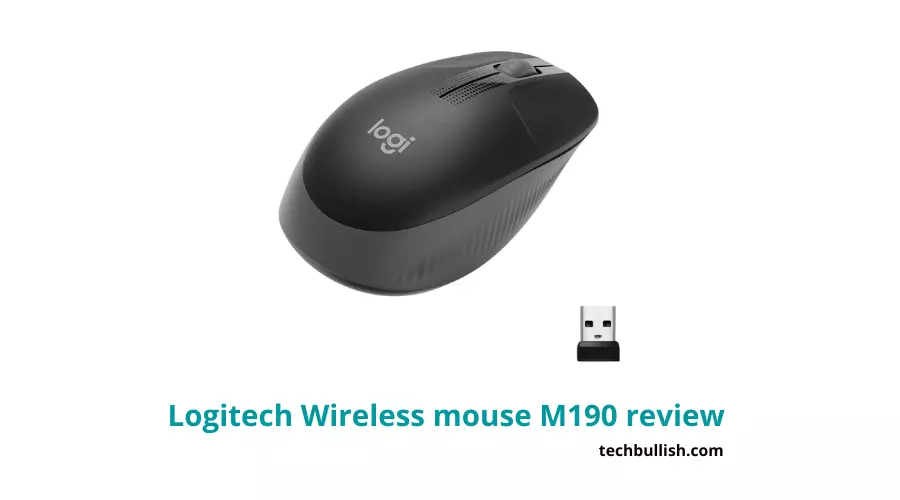 Logitech M190 Wireless Mouse
Logitech M190 is a medium-sized wireless mouse with 2.4GHz connectivity. It works plug and play with any of the most popular OS like Windows, Mac OS, or be it Linux.
Summary
Logitech M190 is a very high-quality wireless mouse from Logitech, especially for budget-segment users. It would do all the regular tasks easily without any slowness or lags. The wireless connectivity performs faster for general-purpose works.
Logitech M190 features
The most highlighting features that I liked are:
It has a contoured and ergonomic shape that would fit in your hand comfortably (as it is a full-sized mouse) for your heavy all-day usage.
You would enjoy using Logitech M190 as it supports wireless connection even from up to 10 meters away.
You can connect this wireless mouse using a 2.4 GHz Logitech Nano Receiver. The receiver is present inside the back cover of the mouse.
Don't compromise on quality with work or gaming. Precision tracking, line-by-line scrolling, and simple navigation mean you can say goodbye to annoying missed clicks. It is a DPI(Dots Per Inch) of 1000.
Logitech M190 is made to use regularly and even with heavy usage, it will last long.
A single AA battery powers it, and Logitech claims that it would last up to 18 months. Also, when not in use you can turn this mouse manually, or else this mouse would switch to a power-saving mode to save battery life. You would find a AA Battery included with the mouse.
Mouse Dimensions
M190 has a height of 115.4 mm, a width of 66.1 mm, and a depth of 40.3 mm.
It is much lightweight as this wireless mouse weighs only 89.9 gm.
Available Colors
Having beautiful colors enhance the look of your workspace.
It is said that some colors enhance productivity.
It is interesting to know that Blue is a stable and calming color that enhances work productivity and helps to focus on your current task.
This Logitech Wireless Mouse M190 is available in three beautiful colors:
Charcoal (For Minimalists)
Blue (Calm and High Productivity)
Red (Grabs attention and invokes passion)
Compatible OS
The compatible OS for the M190 mouse are:
Windows® 7,9,10 or later
macOS 10.10 or later
Chrome OS™
Linux® kernel 2.6+and works with a USB interface.
So, generally, it is compatible with all the OS available commonly used by us.
Pros
Cons
1. It has an ambidextrous design (able to use the right and left hands equally well)
2. Long Lasting Battery (18 months battery life with a Single AA battery)
3. Precise tracking and scrolling
4. Full-Sized Mouse which feels better to use
Price can be made more competitive.
Warranty
Logitech Wireless Mouse M190 has a 1 Year Limited Hardware Warranty.
Features to consider while buying a Wireless Mouse
These are the feature you need to consider when you purchase a wireless mouse:
1. Wireless Connectivity
Wireless mice are not that useful until they are fast and lag-free.
This Logitech wireless mouse m190 provides you with a lag-free experience.
The M190 is a wireless mouse that uses a 2.4GHz frequency to connect to a computer.
The receiver is USB-powered and plugs into an available USB port on the computer.
The mouse has a battery life of up to 18 months and includes an on/off switch to conserve battery power when not in use.
The mouse also has a low-battery indicator light to let the user know when the battery needs to be replaced.
2. Durability
For a mouse, durability is a significant factor as we require a mouse for any task(like typing, coding, designing, browsing, or gaming) we perform on a PC.
The M190 from Microsoft is built to last. Logitech M190 Wireless Mouse is durable and reliable enough to facilitate your regular work with ease.
So, if you're looking for a reliable mouse that will last for years, the M190 is a great option.
3. Performance and Precision
For a mouse, the main tasks it performs are tracking, scrolling, and clicking. For tracking (cursor movement) and scrolling, precision is crucial.
The M190 mouse is a reliable and precise tool for cursor control.
It has a high-quality sensor that provides accurate tracking on almost any surface.
The mouse is also lightweight and comfortable to use, making it a great choice for extended gaming sessions or workdays.
You may also Like to read about:
Verdict: Should you buy Logitech M190?
The Logitech Wireless Mouse M190 is a great mouse for anyone looking for a low-cost, reliable wireless mouse.
This mouse is simple and easy to use, with only two buttons and a scroll wheel. It has a long battery life and connects wirelessly to your computer or laptop using a tiny USB receiver.
The mouse is small and lightweight, making it perfect for travel. It also comes with a one-year warranty.
Overall, the Logitech Wireless Mouse M190 is an excellent choice for anyone looking for an affordable, reliable wireless mouse.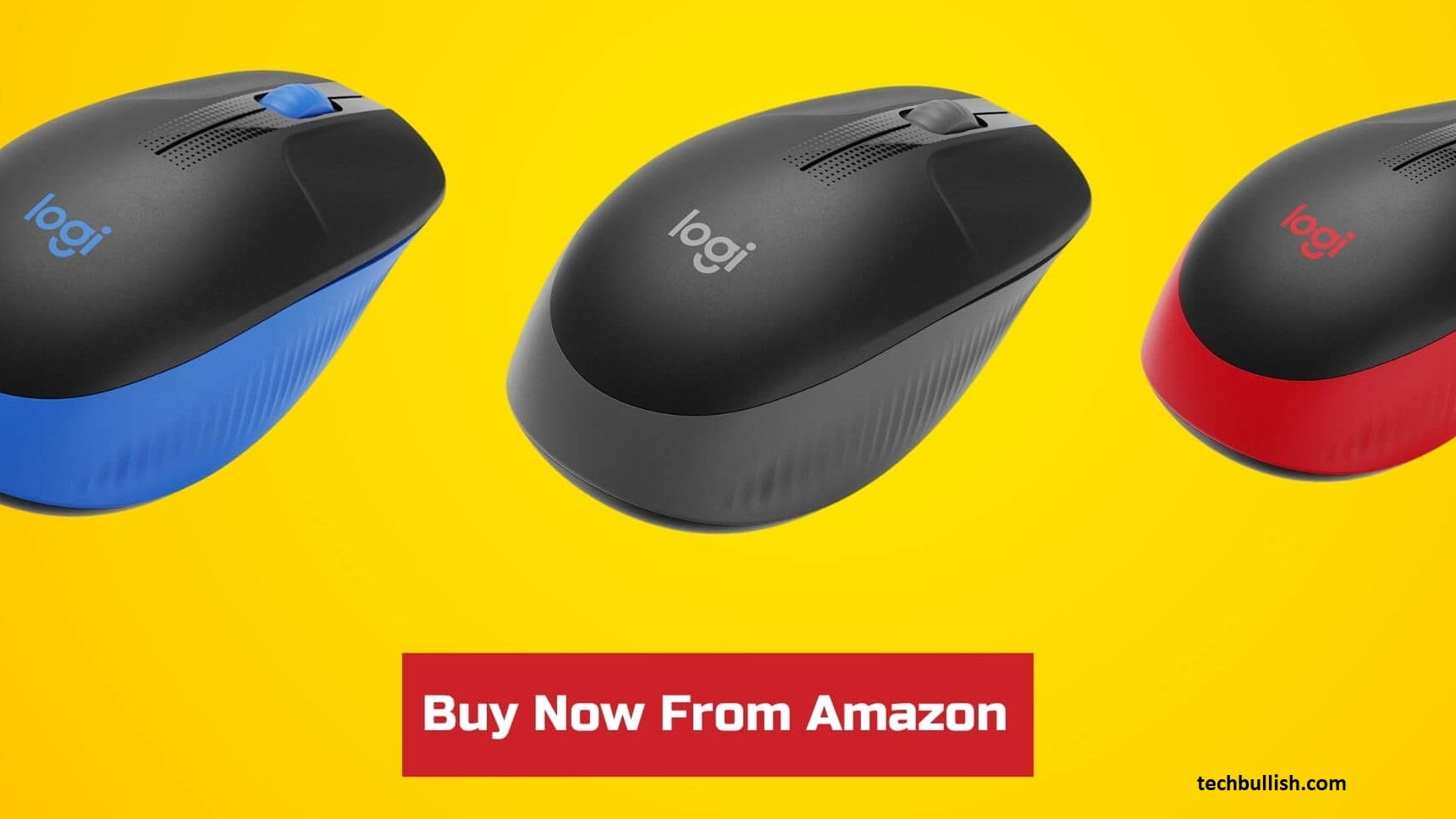 I have true faith in Logitech products, and this product is no different.
At this price point, it is an excellent wireless mouse choice with a good look.
I highly recommend purchasing the Logitech M190.
Hope you like our Logitech wireless mouse M190 review. Please feel free to share your views.
Logitech M190 FAQs
Q. Does Logitech M190 have Bluetooth?
Ans. No, the Logitech M190 does not have Bluetooth. It connects wirelessly using a 2.4Ghz Wireless connector.
Q. Does Logitech M190 work with a Unifying receiver?
Ans. No, Logitech M190 does not work with the Logitech Unifying connector. It works with the general 2.4GHz Logitech Nano USB Receiver.
Q. How do you open a Logitech M190 mouse?
Ans. To open the Logitech M190 mouse, turn the mouse upside down and remove the bottom cover by sliding it.
Conclusion
Let's conclude the post on the Logitech M190 review!
The M190 mouse is a great choice for anyone looking for an affordable, reliable mouse.
Its simple design and comfortable grip make it easy to use, while its high-resolution sensor ensures accurate tracking.
The M190 mouse is also lightweight and portable, making it a great choice for on-the-go use.
So if you're in the market for a new mouse, be sure to consider the M190.
I hope you enjoyed reading this post.
Thanks for your feedback!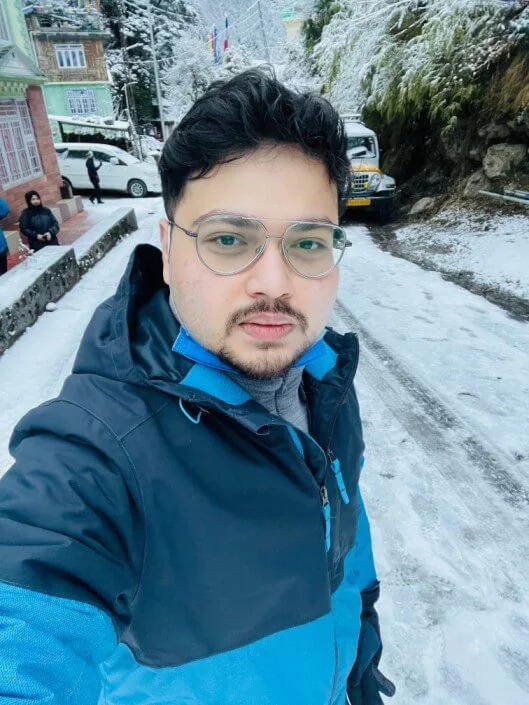 I'm Anirban Saha, Founder & Editor of TechBullish. With a B.Tech in Electronics and Communication Engineering, and 5+ years of experience as a software developer, I have expertise in electronics, software development, gadgets, and computer peripherals. I love sharing my knowledge through informational articles, how-to guides, and troubleshooting tips for Peripherals, Smart TVs, Streaming Solutions, and more here. Check Anirban's Crunchbase Profile here.