Wireless mice would surely be the choice for many in 2022 as it makes our life more comfortable and does not clutter our workspace.  We are excited to review this newly launched wireless mouse from Logitech,  the M190.
Let's start the review and see how is its performance, durability, comfort in hand and other primary factors. 
Logitech Wireless mouse M190 review 
Logitech M190 is an excellent 2.4 Ghz wireless full sized mouse with ambidextrous design.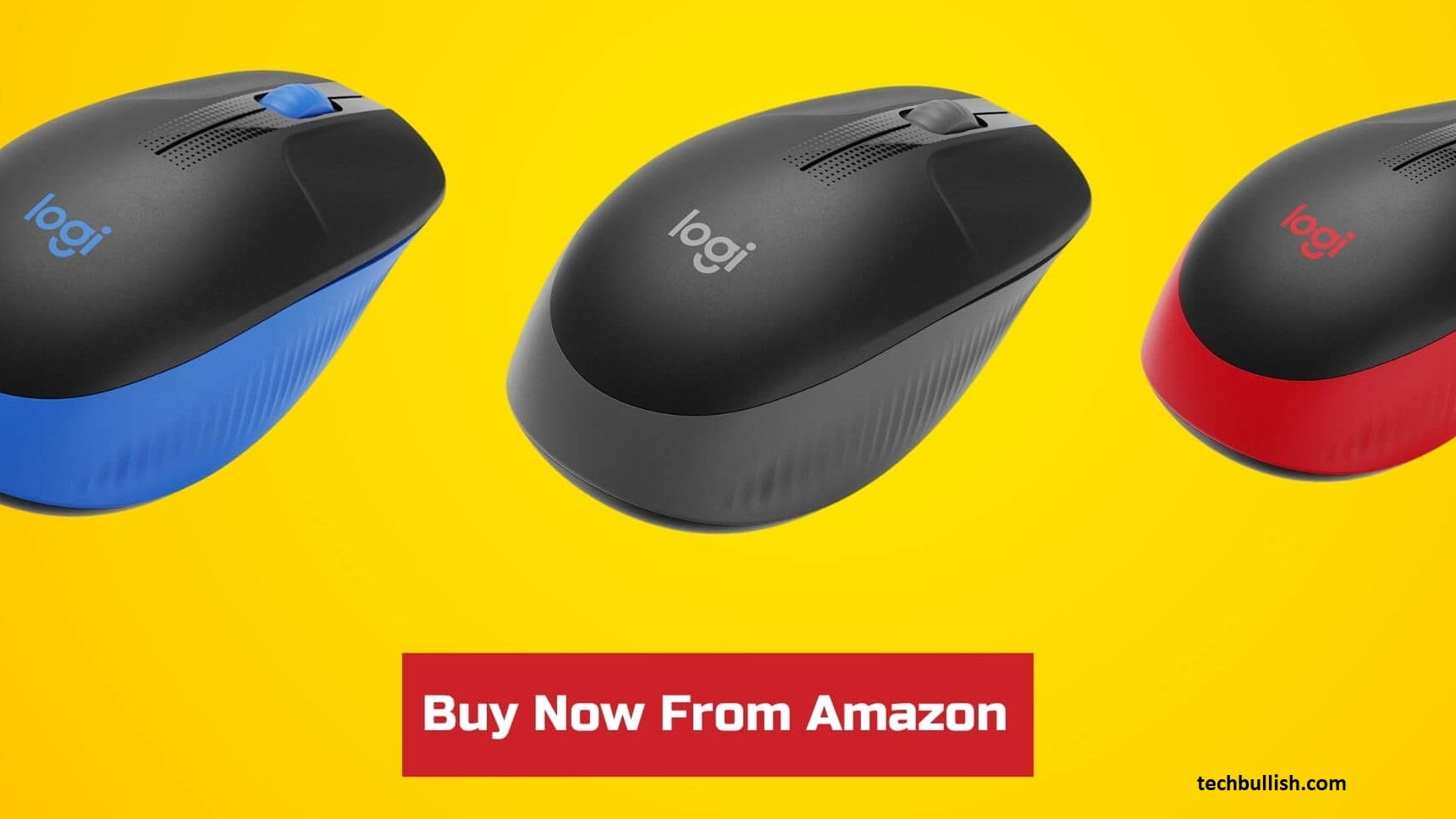 Logitech M190 features
The most highlighting features that I liked are:
It has a contoured and ergonomic shape that would fit in your hand comfortably (as it is a full sized mouse) for your heavy all-day usage.
You would enjoy using Logitech M190 as it supports wireless connection even from up to 10 meters away. 
You can connect this wireless mouse using 2.4 Ghz Logitech Nano Receiver. The receiver is present inside the back cover in the mouse.
Don't compromise on quality with work or gaming. Precision tracking, line-by-line scrolling and simple navigation mean you can say goodbye to annoying missed clicks. It is a DPI of 1000.
Logitech M190 is made to use it regularly and even with heavy usage it will last long.
A single AA battery powers it, and Logitech claims that it would last upto 18 months. Also, when not in use you can turn this mouse manually or else this mouse would switch to power saving mode to save battery life. You would find a AA Battery included with the mouse.
Mouse Dimensions
M190 has a height of 115.4 mm, width of 66.1 mm and depth 40.3 mm. It is much light weight as this wireless  mouse weighs only 89.9 gm. 
Available Colors
Having beautiful colors enhance the look of your workspace.
It is said that some colours enhance the productivity. It is interesting to know that Blue is a stable and calming color that enhance work productivity and helps to focus on your current task. This Logitech Wireless Mouse M190 is available in three beautiful colors:
Charcoal (For Minimalists)
Blue (Calm and High Productivity)
Red (Grabs attention and invokes passion)
Compatible OS
The compatible OS are:
Windows® 7,9,10 or later
macOS 10.10 or later
Chrome OS™
Linux® kernel 2.6+and works with a USB interface.
So, generally it is compatible with all the OS available commonly used by us.
Pros
Cons
1. It has ambidextrous design (able to use the right and left hands equally well)
2. Long Lasting Battery (18 months battery life with Single AA battery)
3. Precise tracking and scrolling
4. Full Sized Mouse which feels better to use
Price can be made more competitive. 
Warranty
Logitech Wireless Mouse M190 has 1 Year Limited Hardware Warranty.
Features to consider while buying a Wireless Mouse
These are the feature you need to consider when you purchase a wireless mouse:
Wireless Connectivity: 
Wireless mice are not that useful until they are fast and lag-free. This Logitech wireless mouse m190 provides you with a lag-free experience.
Durability:
For a mouse, durability is a significant factor as we require a mouse for any task(like typing, coding, designing, browsing or gaming) we perform on a PC. Logitech M190 Wireless Mouse is durable and reliable enough to facilitate your regular work with ease.
Performance and Precision:
For a mouse, the main tasks it performs are tracking, scrolling and clicking. For tracking (cursor movement) and scrolling, precision is crucial. 
Logitech M190 Full Size Wireless mouse is precise for both cursor movement on the screen and also provides a high precision scrolling which is also essential. 
You may also Like to read about:
Our Verdict about the mouse "Logitech M190":
We have true faith in Logitech products, and this product is not different. At this price point, it is an excellent wireless mouse choice with a good look. We highly recommend purchasing the Logitech M190. 
Hope you like our Logitech wireless mouse M190 review. Please feel free to share your views.
Logitech Wireless Mouse M190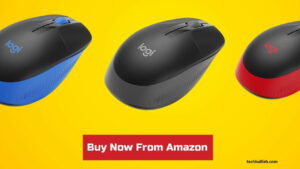 Logitech M190 is an awesome Full Sized wireless mouse from Logitech. It is durable, precise and consistent for everyday tasks. It is a great choice for comfortable and full sized wireless mouse for laptop or your desktop.
Product Brand: Logitech
Product Currency: INR
Product Price: 999
Product In-Stock: InStock